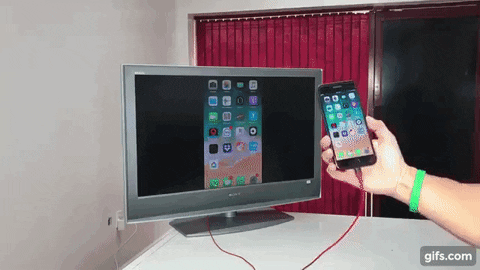 If you need to be able to see your phone screen on a bigger television, the HDMI to TV Cable Adapter, Plug and Play could be perfect for you!
With this plug and play, it is super easy to use.  By using your wi-fi, you can play whatever is playing on your phone b y simply plugging it in.
This product connects to USB to power it and it works for almost any iPhone or iPad.  The HDMI cable is not used for charging and can be used in car televisions.
This product supports most televisions and is compatible with a lot of different screens.  One great thing about this product is that it can project even your FaceTime calls on the big screen and allow you to watch videos that are streamed and do work right on the big screen if you need to.  
This product is great for a slide presentation for your work or school.